Picked up my WAR again and got it to 60 and got the trait Titan's Grip which makes you dualwield two two-handed weapons that are Axe/Mace/Swords (doesn't work w/ polearms sadly.)
I respec'd from Arms to Fury, it's quite interesting, dualwielding 2 two-handed weapons is fun!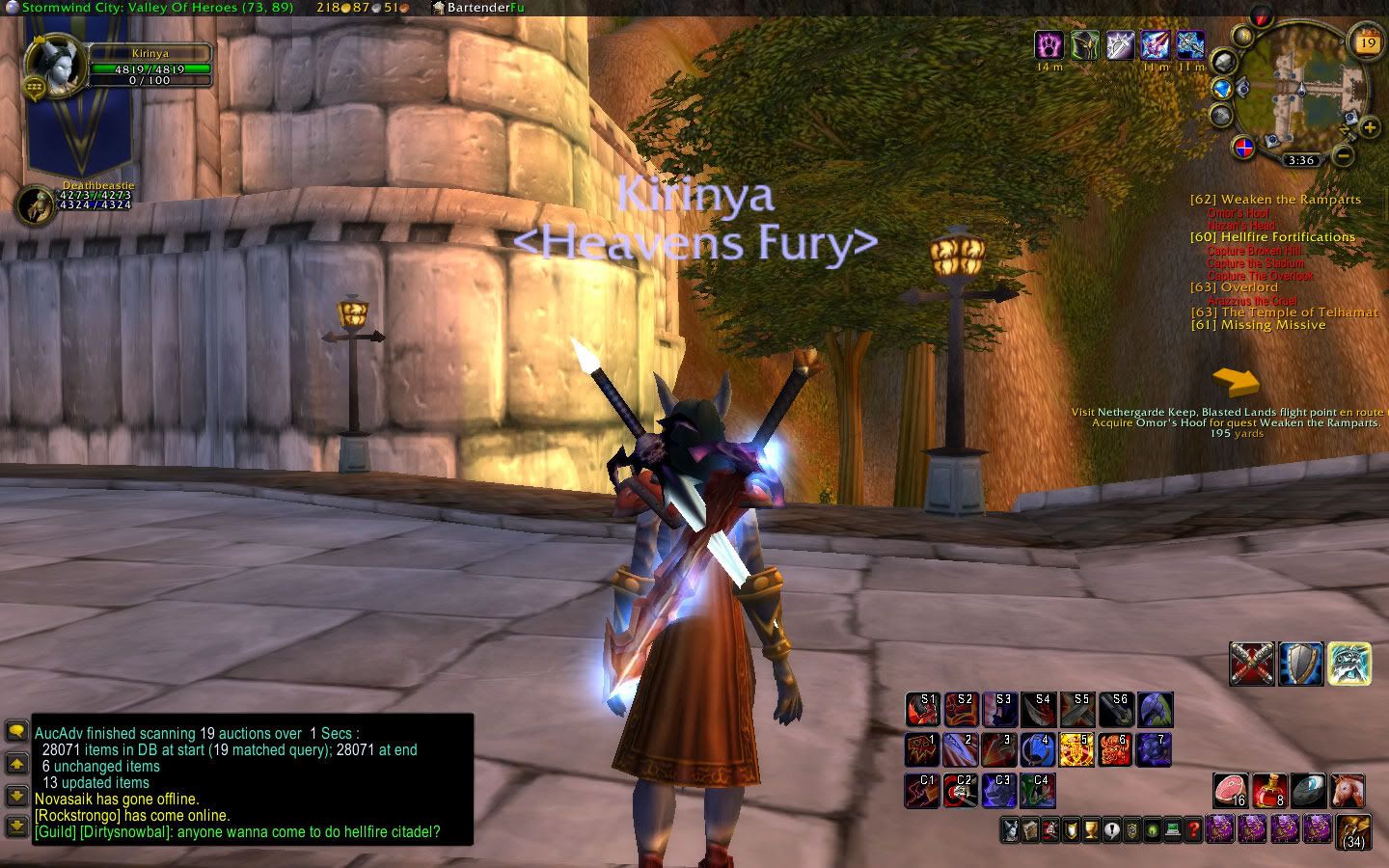 Yes, my ally toons are poor
I have like 4k on my Horde though!