Not too gaming related. Haven't updated for awhile. Little update on wow I'm close completing Shadow's Edge in WoW I'm 23/25 on Primordial Saronite. If this was FFXI this would be something close to a relic seeing how much money you have to spent. Past month of done quite some spending on some electronic related stuff.
Dell Inspiron 1545
To start off I've felt sometime I could use a better laptop the laptop I had was total garbage it wouldn't even run WoW at LOW settings windowed 800×600. It would like like a motherfucker. I wanted to buy a reasonable laptop so I bought a Dell laptop. It's a pretty nice laptop, not too expensive. As for the specs…
Specs
Intel® Pentium® Dual-Core Processor T4400 (2.2GHz, 800MHz, 1MB cache)
4.096 MB 800 MHz Dual Channel DDR2 SDRAM [2 x 2.048]
256MB ATI Mobility Radeon HD4330
320 GB (5.400 rpm) SeriŽle ATA-harde schijf
15,6-inch WXGA WLED
Windows® 7 Home Premium 64-bit English UK

Package

Front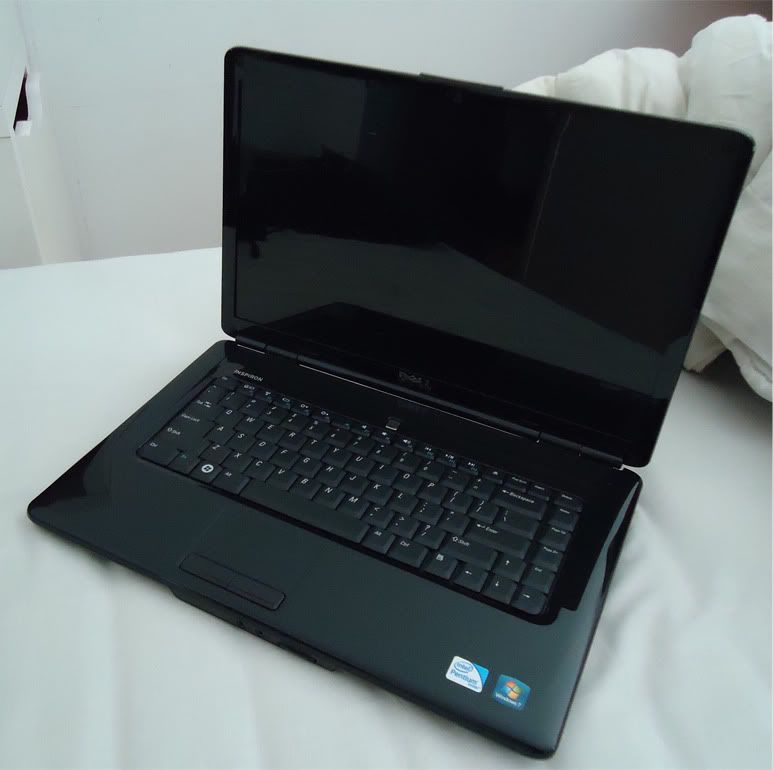 How it looks close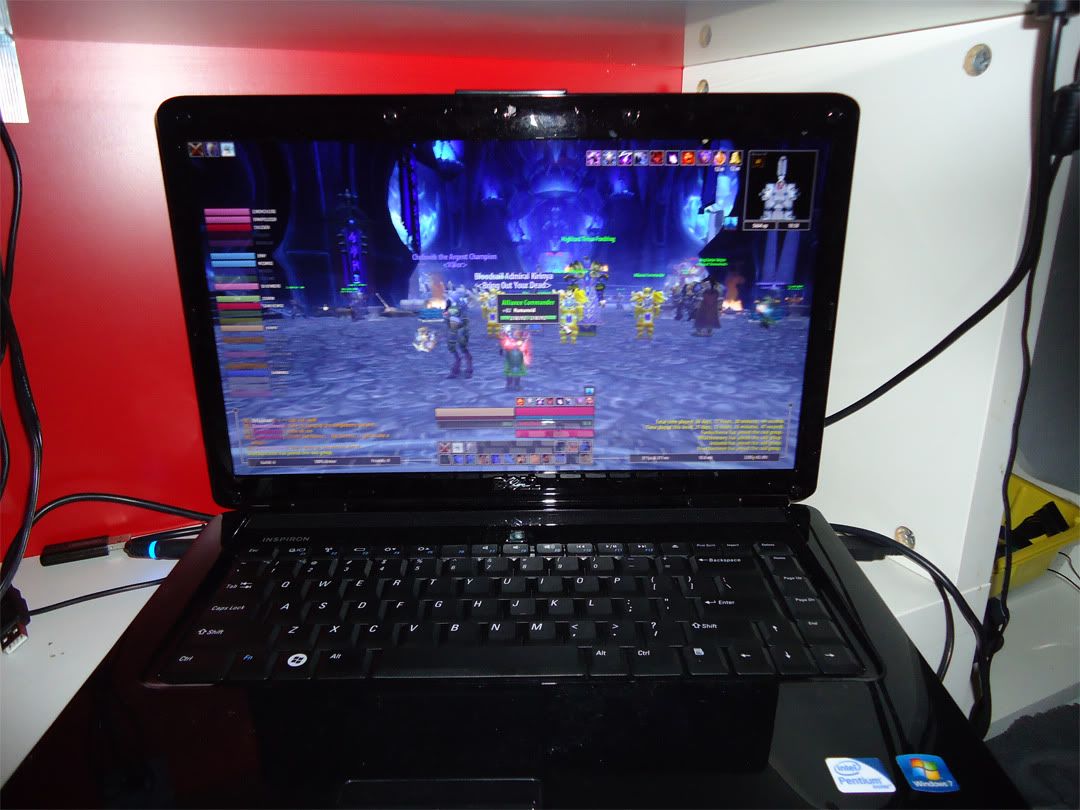 WoW runs quite nicely on it. Its running at Ultra with shadows and ground clutters turned off. Multisampling x1. running around 30-40 FPS averagely.
Crysis is also able to run decently sitting at around 20-25 FPS at DX9 at medium settings.
Logitech G19
Had my Logitech G15 keyboard for awhile and felt upgrading it to the latest one the G19 not much to say. Nice keyboard. A bit on the expensive price comes with an adaoptor to take full advantage of the hi-speed USB ports that are on the keyboard. The color display is nice for certain games. Sadly, it doesn't support all games.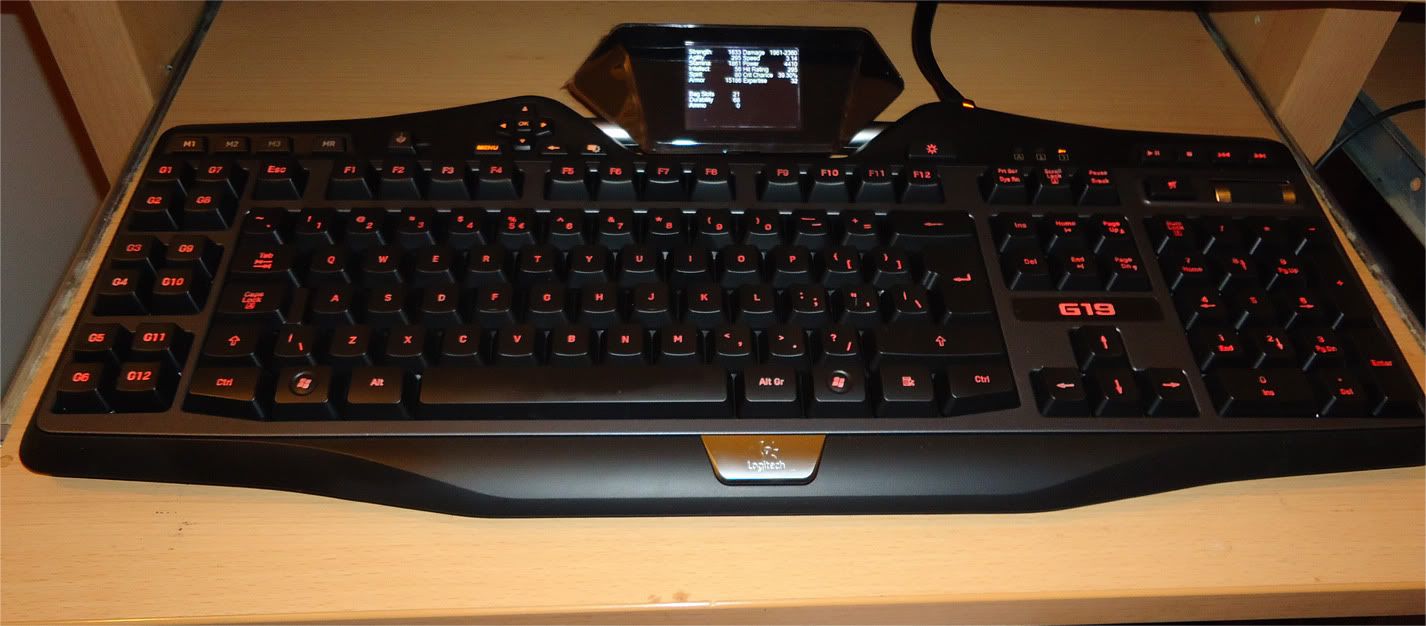 Coolermaster Storm Sentinel
Upgraded my mouse I had a Logitech MX518 before. It's a very nice mouse. A good grip, but I have to say the grip is slightly uncomfortable than my MX518, but it is still a comfortable grip. Just not as good as my MX518. Asside of that its an incredible mouse it has its own LED display. With DIP displayed on it. It has its own software to keybind keys however you want you can also configure up to 5 profiles. The extra buttons are increadible handy I can use the thumb side buttons and the two buttons on top to bind certain macros to it. I use the two buttons on to pop my cooldowns in wow which is gives me alot more mobility than before.
That covers pretty much my thoughts about this mouse. Also fits my keyboard nicely
Sennheiser PC 350
Lastly, my latest purchase I've made are some quality headphones for my PC. They are from Sennheiser. I had Logitech ones before, but when I'm playing WoW and raiding asside I'm using it for ventrilo I also listen to music during raids and I need some headphones with some more power. And pretty satisfied with my Sennheiser headphones.
They are big headphones my logitech were smaller,but when you play for awhile your ears tend to hurt not cause of the sound but cause they are too small. These headphones cover your entire ears which is good!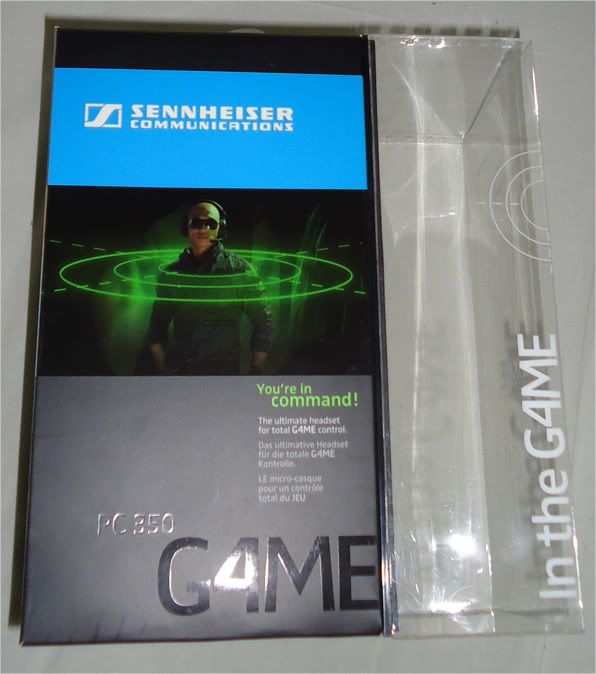 Comes in a neat package when I opened it today.