Have been doing some exping, and also some CoP.

Got my Soboro Sukehiro makes those skill ups on my SAM easier w/ the level syncing and all!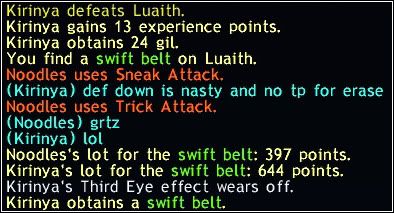 1/1 on Swift belt which makes me 2/2 on both CoP drops for the second time ;D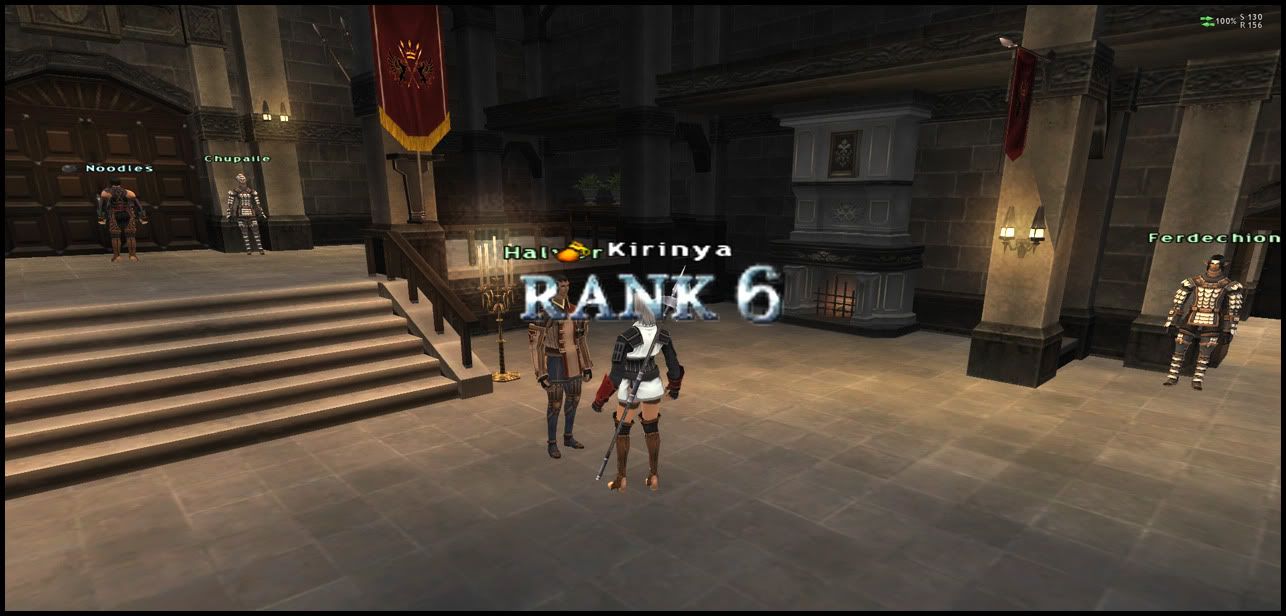 Rank 6 is indeed good.
Two random screenshots after buying Abysea.